Vpn apps are built to ensure you get an unmatched security and privacy experience.
VPN is a technology that creates a safe and encrypted connection over a less secure network, such as the internet.VPN apps were more commonly used to switch between different locations IPs.
Vpn Apps are extremely useful if you need to connect to a less-than-secure public WiFi network, or if you don't feel comfortable with your internet provider knowing what websites you visit.
There are certainly other reasons you might use a VPN app, but these are the most popular.
Also Read:
Top 10 Android VPN Apps
1. ExpressVPN App
ExpressVPN is one of the fastest Vpn app providers that we've tested, clocking over 83 Mbps download speed on our 100 Mbps connection.
While the speed you get on your Android VPN app will vary largely based on your phone and your connection, you can be confident that you'll get about as fast a speed as possible with ExpressVPN.
One of the great features included in ExpressVPN's Android app is the recommended location; as soon as you fire up the app, it will recommend servers to you based on where you'll get the best connections.
With a tap, you can connect to their fast servers all over the world. It doesn't get much easier than that.
You can also save your favorite servers for faster access. We also like that the VPN app defaults to OpenVPN, the most secure VPN app protocol. And the 4.1 rating is confidence-inspiring, as well.
ExpressVPN app is definitely not the cheapest VPN app out there, but it may be worth the price for those who want the best Android experience.
The Vpn App gives you a 30-day money-back guarantee lets you test Express with reassurance and there is a free 7-day trial.
ExpressVPN app offers three price plans, with the 12-month plan offering the biggest saving as you would expect (you get an extra three months).
2. NordVPN App
NordVPN is one of the larger VPN services available. It boasts over 5,000 servers in over 60 countries and also pretty decent speeds.
Nord VPN app download speeds make it one of the fastest options out there, and the Vpn app for android is simple and user-friendly.
The Vpn app has your usual array of VPN goodies, including a quick connect button for easy and quick VPN access, a strict no-logging policy, unlimited bandwidth (on premium accounts), and no geo-restrictions.
That being said, some essential privacy features of this Vpn App (e.g. the VPN kill switch and DNS leak protection) are not currently available for Android.
It's just $2.99 per month on a 3-year plan, so good for those on a budget. You can also extend your service to VPN extensions on Firefox and Chrome along with native desktop apps as well.
You can try the VPN app service for free for a week. After that, the prices get a little steep. If you want to commit to this long-term, you save a bunch of money by paying by the year.
3. VyprVPN app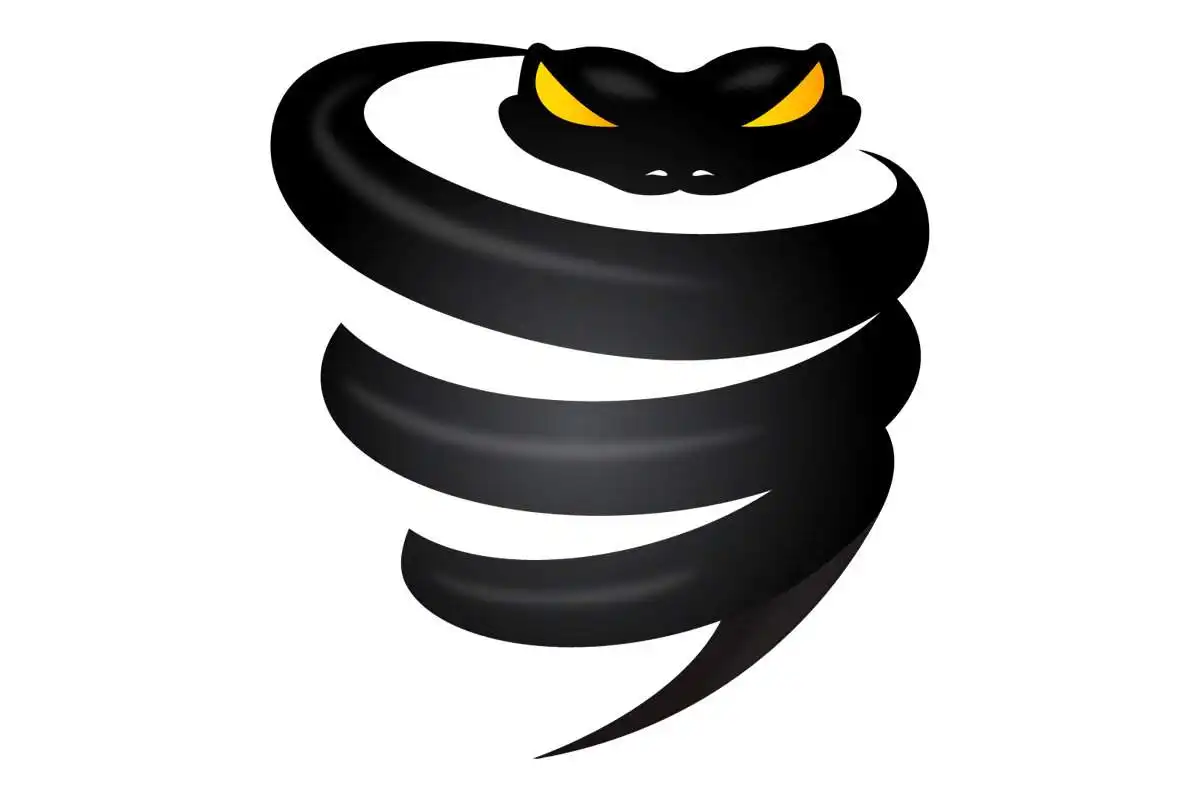 If you're looking for a super-secure VPN, the VyprVPN app is one of the best Vpn apps to browse the Internet with a reliable and fast connection.
VyprVPN is a good mix of speed and security. With this VPN app, you can connect to more than 70 locations scattered around the world.
You can connect to the Internet from anywhere in the world and then browse as though you were there.
One of the best things about the VyprVPN app is that you can keep five sessions open at once and perform a ping test to check the browsing speed of any given location.
This Vpn app also has an OpenVPN 256-bit encryption protocol, guaranteeing your privacy and security while you browse.
There's a dedicated VPN app that is extremely well optimized, and it offers multiple protocols including OpenVPN, L2TP/IPsec, PPTP, and Chameleon, the latter being the firm's own tailored solution. Performance is impressive overall, and we saw some particularly good download speeds.
4. IPVanish VPN app
A big win for the IPVanish Vpn app is the fact that the company keeps zero logs. Zero. We also like the company's stance toward privacy.
They even provide support to EFF, the Electronic Frontier Foundation, a nonprofit at the front lines of protecting online privacy.
A unique feature of the IPVanish Vpn app, and one we're very intrigued by is the VPN's support of Kodi, the open-source media streaming app that was once known as XBMC.
Any serious media fan has used or built Kodi or XBMC into a media player, and the integrated IPVanish Kodi plugin provides access to media worldwide.
At $4.87/month and $58.49 for a year, they're obviously trying to move you towards their yearly program. We awarded the company kudos for Bitcoin support and their money-back guarantee.
We're a little disappointed that they only allow a 7-day trial, rather than a full 30-days. The VPN app company is generous, with five simultaneous connections.
We also liked their connection kill switch feature, a must for anyone serious about remaining anonymous while surfing.
5. Private Internet Access
Private Internet Access is a personal virtual private network service. It supports multiple VPN technologies such as PPTP, L2TP/IPsec, SOCKS5, and OpenVPN. It's missing the neat favorites system that some other VPN app providers have, but there is a whole bunch of other features.
You have port forwarding support, proxy support, UDP, and TCP protocol settings, you can define local and remote ports, choose custom encryption and handshaking methods, and even vibrate the handset to indicate when you're connected. You also have auto-connection whenever you join a VPN and a kill switch.
While this Vpn app isn't the biggest name in the market, Private Internet Access is one of if not the fastest VPN apps you can subscribe to in 2021.
Along with its rocket speeds, users get a host of privacy and security features as well as a minimal logging policy. That being said, there is a limited server network to work with, and it's based in the US, which isn't the best for those concerned about privacy.
6. Surfshark VPN app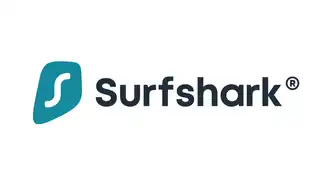 Despite being a newcomer and offering a relatively small server pool, Surfshark is a great VPN app choice for your Android device.
Surfshark, officially based in the British Virgin Islands with most of its workforce living across Europe, is a relative newcomer to the VPN space.
One of the big advantages of the Surfshark VPN app is its cheap cost. If you are opt-in for 2 years, you'll get it at a monthly cost of $1.99, which sums up to $47.76 for 24 months.
They also use strong VPN protocols (OpenVPN and IKEv2) and allow unlimited simultaneous connections.
Beyond that, the VPN app has everything you'd expect from a top-tier Android VPN app. It's super easy to use, has a simple server choice, and offers a convenient Whitelister feature, which allows excluding some websites from the VPN connection.
7. TunnelBear VPN app
TunnelBear Vpn app is a public virtual private network service based in Toronto, Canada. TunnelBear VPN is one adorable VPN app. It works like most VPN apps. You connect, it hides your location and your traffic.
TunnelBear doesn't have the largest network, the most VPN apps, or the longest of feature lists.
But it does a good job of simplifying VPNs for novice users, there are excellent privacy and no-logging policy, and we have to applaud any VPN provider who will get its software and systems independently audited. Not for experts, but a must-try for casual or less demanding users.
The free version VPN app gives you 500MB per month. You can upgrade to unlimited for $9.99 per month or $59.88 per year. The company has a no-logging policy.
That's good news. It will also shut down all traffic if your connection is interrupted. That way nothing gets through by accident. It's good for what it is.
8. Betternet VPN App
Betternet Vpn app is quick and works at a basic level, but its privacy issues and lack of features mean it's not a serious VPN app.
If you've never heard of Betternet, it's probably because they're a newcomer to the VPN scene; they've only been around since 2015.
Since then, though, they've been growing rapidly and gaining a lot of users (especially on Android). The main draw to this VPN app is, of course, the fact that it's totally free.
The VPN app boasts a no-log policy. We know a lot of people like that. The speeds are okay as well. It maintains a free model by showing video ads and sponsored apps. There is a premium version as well.
They're very transparent about how they make money and their policies. It's refreshing. It also features a simple, one-touch interface.
It's one of the better VPN apps. However, we would like to see a more coherent range of prices for various features. This one can get really expensive.
9. Hotspot Shield VPN app
Hotspot Shield is a super popular VPN app service with an iffy-free option. Hotspot Shield is mostly famous for its free option but we've included it in our list of the best VPN app services due to the quality of its premium, paid option.
The feature it has over the competition is a super cheap price. If you can't stomach the albeit minimal cost of ExpressVPN, Hotspot Shield is a decent cheap option.
That being said, it does have its limitations versus the competition. For example, its lack of support for the OpenVPN standard means you cannot set it up on your router, games console, or Chromebook for which there are no specific VPN apps.
There's a free trial of the paid service if you want to try it – it offers a week of service for nothing.
10. CyberGhost VPN app
CyberGhost with multiple clients, rich with different features, it's no wonder this VPN app service handles more than 10 million users. CyberGhost covers Microsoft's and Apple's operating systems, but also iOS and Android.
The Vpn app interface is not the best out there and could definitely use some work, but these disadvantages are easily overshadowed by the awesome features this VPN offers.
One of these VPN app features in particular, which stands out, is the option of kicking off the VPN when specific apps are launched.
Torrent users will be happy to hear that this service supports them on most of its servers.
Performance-wise it is a solid VPN app. It offers a free plan that comes with a few caveats, including just one device at a time, being a bit slower than the commercial version, and ads. Data usage is unlimited, and for those looking to buy, they have a 30-day money-back guarantee.