Rooting apps are the best way to root any android device in One Click. There are lots of rooting apps for android that are available on the internet.
Rooting Android devices helps in increasing the capabilities of the device.
There is a lot of best rooting app for android without a PC that is very handy for getting Root access.
Allowing users to get superuser privileges on the Android operating system or running actions that require system privileges and getting more control over them.
In other words, When you root your Android phone you can control how it works and improve its functionality.
There was a time when performing root was a complicated business but today the process has smoothened a lot due to a lot of the best android rooting apps available with great features with one click root.
Also Read:
Top 10 Best Rooting Apps for Android in 2023
1. Kingo Root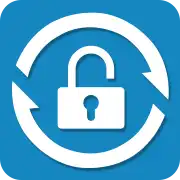 Kingo Root app is perhaps the most convenient program for getting root access on an android device for free.
The Rooting app is the best root app for Android with both PC and APK versions with an easy interface.
You can easily acquire root access without any technical assistance. More importantly, this one-click root apk master provides the fastest and most convenient Android rooting experience.
You don't have to do much just open the best rooting app android and it will detect your device and root it.
You will get all the root access on your device with it. Even if the rooting fails the probability of risking the phone is very low as the application only executes some codes which modify the root files.
2. SuperSU Rooting App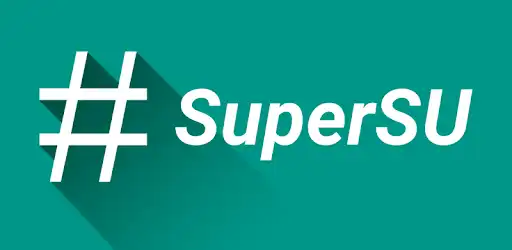 SuperSU is one of the longest-running apps for rooting for managing root privileges, and it's even shipped with some ROMs as a result.
The Rooting app works even on new devices and lets you have root access without much trouble.
With SuperSU Rooting app you won't just root the device but you will have full access to the rooted device.
Using the best rooting apps for android, you can grant or deny permission to apps when they ask for root access.
Since it can record history, it allows those apps to access the root without asking you again.
Also, this free rooting app for android gives you the option to temporarily or completely unroot your Android tablet or phone according to your convenience.
By SuperSu Android root app runs very fast and does not put an extra burden on the CPU.
3. KingRoot Rooting Apps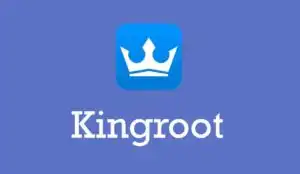 Don't be confused between King Root and Kingo Root because they are two completely different Android rooting apps.
Kingo Root Rooting app is one of the most trusted Android rooting apps and has a high success rate which does not require any 3rd ecosystem for its functioning.
Just download the Rooting app on your Android phone and follow the one-click root apk steps on the screen to root the device.
A great feature in this Rooting app that comes with king rooting apps is the purify which lets you keep a check on battery consumption. You can save your battery using purify of king root.
The Rooting app supports Android 2.2 to 7.0 Android Nougat across multiple mobile phone and tablet brands. This rooting app is extremely easy to use and doesn't require professional support.
4. One-Click Root
One-Click Root Rooting app is the smartest android rooting software available. Just one click and you can root your android device to harness its full potential.
Another Rooting app software that doesn't require a computer to root your Android phone, the One Click Root app is just like what its name suggests.
Just download the rooting app and install the one-click root app for free and click on the root to root your device.
The Rooting app is very simple and easy to use. You also get support from the devs with the live chat in case you have any queries about anything.
The Rooting app also supports Android versions from 1.5 to 7.0 and works perfectly with LG, Motorola, Samsung, Sony Ericsson, etc. Thus, it is an ideal root app for beginners.
5. iRoot Rooting Apps
iRoot is a free one-click Android rooting app from China which compatible with a variety of Android phones and tablets, such as Samsung Galaxy, LG, Huawei, Zenfone, HTC, Asus, Nexus, and so on.
iRoot App is also one of the best and most popular rooting apps for Android devices.
The Rooting app has a high rate of success and also is completely free to download and use.
With just one click you can root your android device and there is also software for PC that you can use for rooting your device.
iRoot app rooting app download is available on any Android device and it would help you unlock your device in just a small amount of time.
The Rooting app android is absolutely free to download and use on all Android devices.
Two versions are available – Windows and Android. Unfortunately, it doesn't offer an unroot option, which usually comes in handy when you have to give the phone to repair.
Otherwise, it is a nice rooting app and has an attractive user interface.
6. Framaroot
Framaroot is the rooting app developed by the well-reputed devs of android phones called XDA.
Framaroot is a one-click rooting app for Android which can be directly installed on the phone without any computer software.
So, you will be safe from rooting complications like a black screen, dead screen, or soft brick.
The best thing about this root app is that it will work on even the new version of Android.
The rooting apps android exploits loopholes if any in the software to inject the files onto the device.
Framaroot Rooting app explores the device to be root and provides the perfect exploit for the process.
7. Root Master Rooting Apps
RootMaster is a powerful rooting App that is able to introduce the codes into the Android subsystem to give you all the excess permissions.
The Rooting App is developed by senior developers at XDA and is lightweight with the fully functional capability to break the code on any Android.
You do not need any 3rd party hardware device to perform the operation.
Root master is one of the fast and most secure rooting apps. This android rooting app will give you one-click root access on your Android device.
To get superuser privileges to enable various add-ons and enhancements at the system level.
Root Master Rooting app can boost your battery life by optimizing the system and performance.
8. Root Genius
Root Genius is a one-click root software to root your Android device using Windows similar to Unlock Root, One Click Root, SuperOneClick, etc. Root Genius is widely compatible & can root most android devices.
Root Genius Rooting app supports more than 1000 devices. Simply download Root genius on your PC and run it, and connect your device to the PC using USB.
9. Superuser X [L] Root App
Superuser X [L] Root App is designed for developers and is generally used for performance and testing purposes.
This root app permits all the apps to access roots once the binary file is installed, thus you do not need to give permission every time. Once the task is done you can uninstall it.
Hence, you won't get any pop-ups asking for permission to access the root, though the rooting app android is not a rooting service in itself. But it is a very good App to if you are deep into coding stuff.
10. Cydia Impactor
Cydia Impactor is a GUI root tool for working on Android using Mac OS X. The rooting apps allow Mac users to obtain root access on their Android devices.