There are a lot of amazing offline games that are useful when you're on holiday or traveling without an internet or cellular connection internet connectivity is not available.
Offline android games are becoming on par with consoles and PC games in terms of fun factors and gameplay quality. Some come with a price tag while some are free with the option of microtransactions.
Many games need a reliable and stable internet connection to work, which renders them useless where we don't have any internet access.
Games that require an internet connection are sometimes chockful of annoying ads and popups that disturb the general gaming experience.
Fortunately, there are some offline android games that provide a full experience without the necessity for an online connection.
These offline Games are perfect for long trips and spending time when you're far away from home.
Here are our best options for the best offline games for Android in all major genres.
Also Read:
15 Best offline games for android in 2023
1. Alto's Odyssey
Alto's Odyssey is one of the newer offline games that require no WiFi. It's a side-scrolling infinite runner.
The entire offline game features countless deserts comprised of ever-increasing challenges.
After a brief introduction to this offline Android game's mechanics, you're left in a gorgeous world accompanied by a soothing soundtrack and eye-pleasing visuals.
The objective of this offline game is to run as long as possible while gathering all the prices you can along the way.
This is a good game to pass the time as you wait at an airport or a hotel lobby. But if you're looking for graphics or a storyline, this is not the game for you.
The core gameplay of Alto's Odyssey offline game revolves around jumping, performing backflips, and grinding on ropes to collect coins that you can use for upgrades.
2. Bloons TD 6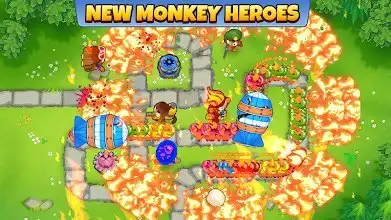 Bloons TD 6 offline game is the latest entrant in the classic tower defense franchise. The offline game plays a lot like its predecessors. You set up towers along a road and defeat bad guys as they approach.
The offline game countenance 20 maps, five levels of upgrades, heroes, and 19 towers with three upgrade paths each.
You also get a rich meta with plenty of individual tower boosts for certain situations.
Finally, players get numerous difficulties and a few different game modes. Of course, the game is playable offline. It runs for $4.99 with some additional (and optional) in-app purchases.
3. Crashlands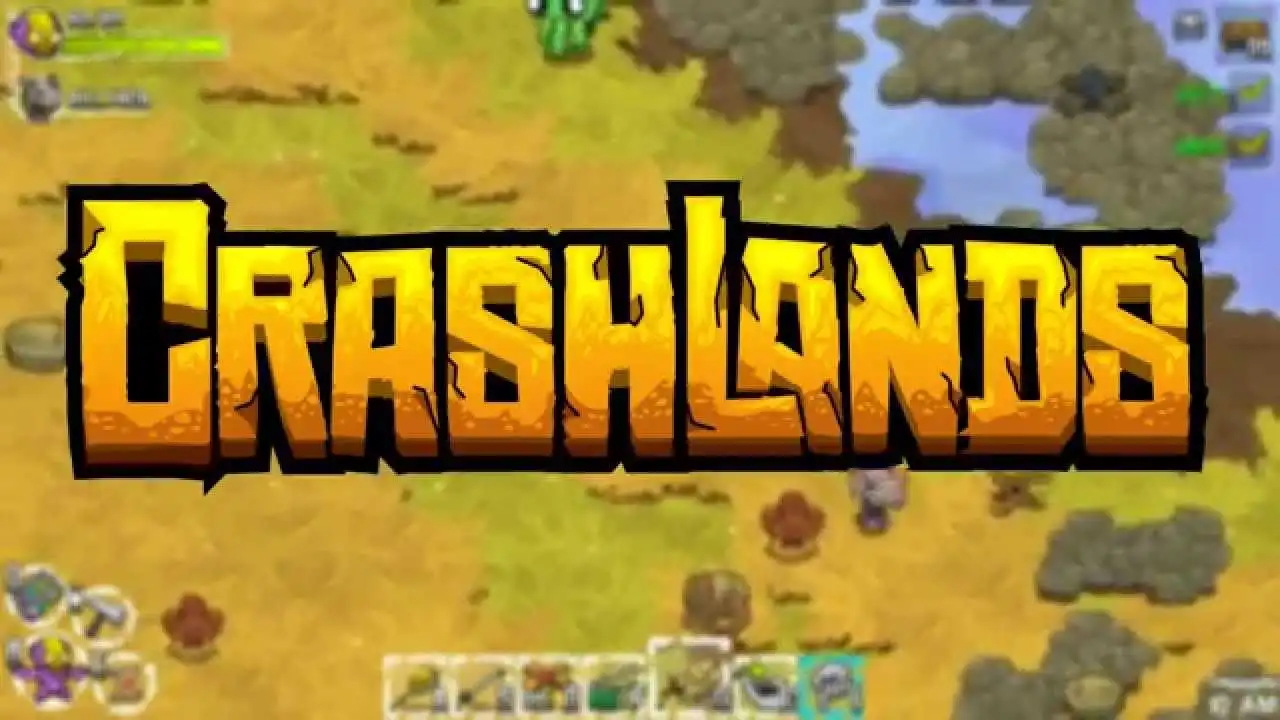 Crashlands is a fantastically well-designed offline game that plonks your protagonist on a dangerous planet with a mission to build a base, defeat your enemies, and eventually escape back to space.
The combat system is simple and fun. A streamlined inventory makes it easy to reap resources and craft your base and items.
The story of this offline game is lighthearted with plenty of tongue-in-cheek humor.
For $6.99, Crashlands offers potentially infinite and addictive gameplay – once you've beaten the game, you can simply make more content with the level editor.
4. Crowd City
Crowd City offline game is one of the foremost trending games on Android. The best thing about this offline game you can play that offline.
There are few offline Android games that are as addictive as the game like Crowd City.
When you play that offline game, I promise that you love it. Crowd City's offline game is very simple to play.
You are using a random character that you can give the name of it, it will move along that other people, and every person you touch becomes a clone of your team.
To Win this offline game you have to make a big number of clones of your team capture another person and make them grow.
It is a single-player offline game and there are a bunch of AI-controlled components that you have to fight.
Crowd City is free-to-play that's why it is on the best offline game list on Android, grab your game on the play store and enjoy.
5. Crossy Road
Crossy Road features Minecraft-inspired graphics with trees, cars, and other objects modeled in a blocky design.
Needless to say, Crossy Road is a great offline Android game that you can't afford to not have during long commutes.
The gameplay of the Crossy Road offline game is very easy. The player simply has to move the chicken in different directions using simple tapping.
Be wary as the heavy traffic and fast-moving trains will be your demise in Crossy Road offline game.
The game has no actual time limit, but there's an eagle always lurking above the ground to make you its next prey.
The game countenance over 150 collectible characters, local and online multiplayer (when you play online anyway), offline support, Android TV support, and more. It's a family-friendly game that is free to play.
6. Eternium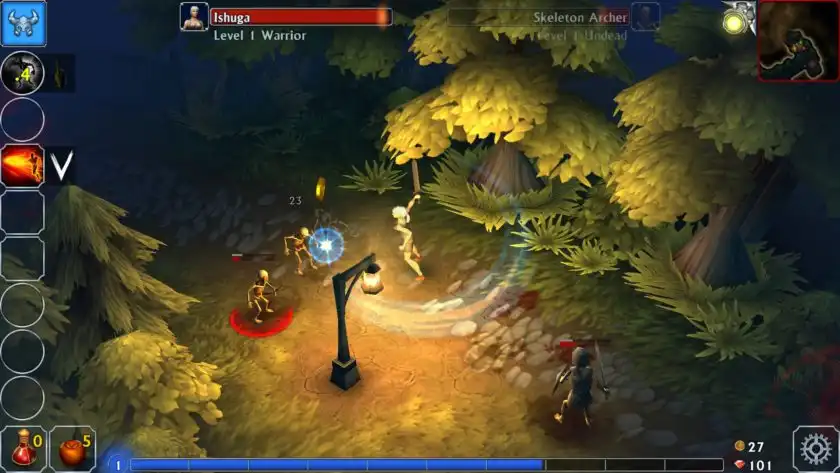 Eternium will remind you of Diablo and Torchlight. It has a unique, looks-like "swipe to cast" control, and a player-friendly rule "no paywalls, never pay to win."
Although it has some features that you get if you are playing online, you can play this game offline without a hitch.
You can play as a mage or a warrior with a sword or an ax and learn new tricks to extend your attributes.
Jump into the dark caves, explore forests, and visit the moon to kill unknown horrible creatures amongst the craters, and therefore the canyons.
The offline game is a freemium game, but it's not aggressively so. It's one of the most successful action RPGs on mobile for a reason.
7. GRID Autosport
Grid Autosport is a racing video game developed by Codemasters GRID Autosport is one of the newest racing games and has offline support.
In addition, it's full controller support, an MT of content to unlock, and plenty of races to play through.
The offline game is a full port of the PlayStation 3 and Xbox 360 versions with all of the DLC included for the $9.99 price tag. You also get a bunch of race types, excellent graphics, and above-average gameplay.
There aren't tons wrong with this one and it's one of the few good racing games for mobile with controller support also as offline support.
8. Minecraft: Pocket Edition
Minecraft: Pocket Edition offline game is part of one of the biggest-selling video game franchises ever.
The mobile version of the beloved title won't have everything that its desktop PC counterpart does, but after a variety of years of frequent updates, it's pretty darn close.
What Minecraft: Pocket Edition offline game delivers is a huge open-world sandbox for creation and/or survival.
You can play this offline game purely to craft impressive structures and mechanisms, or you can take on survival mode where you must defend against enemy mobs through harsh nights, all the while exploring new items and creating stronger equipment.
There are hundreds of weapons, items, and potions, as you might expect. However, the offline game is a simple act of placing blocks, one at a time.
To create structures, that have kept its audience captivated since its launch and what gives Minecraft its incredible replay value.
9. The Room
The Room is the best offline game puzzle series on Android: four games, each crammed with unique objects that demand you to twist, pull, and flick them into shape until you work out how to progress.
Every puzzle is tactile, and every item moves in satisfying ways, whether you're cranking an old oven into life or reflecting lasers around a chessboard.
That physicality creates a feeling that you're in a real space, rather than just a virtual playground.
Those offline game puzzles hit the difficulty sweet spot other games struggle to find: they're hard enough that it's not always obvious what to do, but not so tough that you get stuck for more than a few minutes.
Individually, they're rewarding, but The Room strings them into an unending series, tying it together with drama and style. It's magic.
10. Hitman Go
Based on the hit stealth action game from Eidos, Hitman Go offline game offers a portable game experience in a turn-based puzzle game of the fabled franchise. The mechanic of this offline Android game is the following.
First, the players will assume the role of Agent 47. Second, he must complete his mission of eliminating targets at every level with certain conditions.
While a level is a design on a grid-based board with interconnected nodes and lines as the path of movement for characters.
Third, assassination missions will need players to move Agent 47 next to the target node to accomplish. Finally, each level starts to become more confrontational as players progress further into the game.
Due to its demand, Square Enix releases Lara Croft Go from the popular Tomb Raider series as the successor to Hitman Go.
11. Subway Surfers
You may have played the game Temple Run and the playability of this Subway Surfers offline game is identical to that of the Temple Run.
In the game, you have to fly through dangerous and abandoned train stations.
In the temple race, you control your player using the accelerometer, but in this offline game, you will have to move the character between three lands, sliding your finger across the screen.
It's fun to play the game, get it offline and move your fingers across the screen.
12. Traffic Rider
Traffic Rider is one of the best offline racing games. What you have to do, you have to go faster and faster to reach the finish line without crashing yourself. You play that in First-person Camera view.
You can do Wheelies to get extra points and coins. There are many missions that you have to do to achieve that next level.
This offline game has different types of game modes like trials, two-way, and simple endless runner games which never end until you crash.
You have to complete the targeted mission to unlock the next mission. There are 70+ missions and 29 motorbikes in this offline game that you have to unlock.
The graphics of that game are so realistic that It looks like you are riding that bike in real life.
13. Once Upon A Tower
Once Upon A Tower offline game flips a lot of game elements upside down. Instead of a prince rescuing a princess from a tower.
The prince is dead and the princess is kicking some butt with a sledgehammer to escape the dragon. And instead of climbing up a tower, she's digging down.
On her way, she'll have to battle monsters of all kinds, from ogres to spiders that can climb up walls. Then there are the traps that spring out of nowhere.
If that wasn't enough, she needs to be quick or the dragon will lay waste to everything with its fiery breath. Don't forget about the other enemy: gravity itself.
Collect coins and power-ups when you can; you'll need them to pass the levels to escape the tower. Once Upon A Tower offline game is oodles of fun, and seemingly endless.
14. Asphalt 8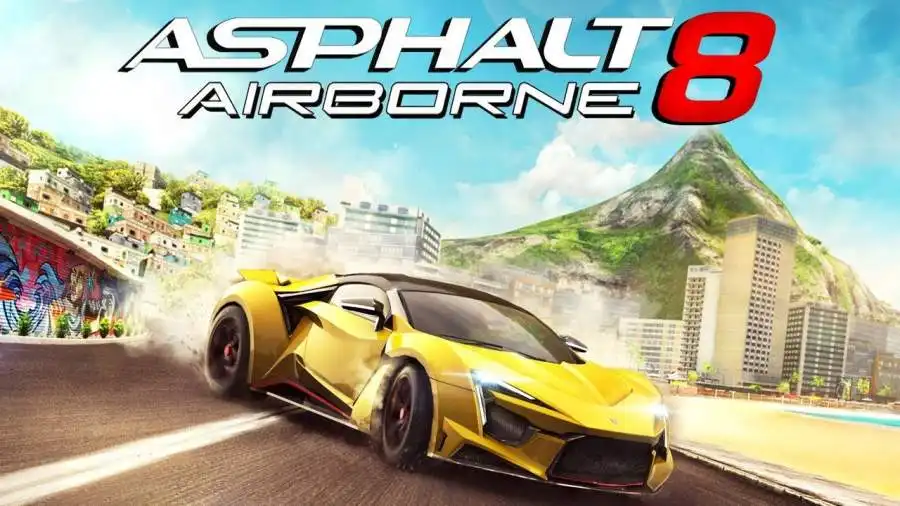 The Asphalt series has become compatible with mobile racing games. The 8 installment features 40 new tracks to tear up with dozens of new cars. finish challenges to earn upgrades and customize your vehicle.
You can race against the offline game A.I. without an online connection, but the web multiplayer mode is worth finding out since it allows you to race against up to 12 opponents at once.
15. Cubway
Talking about the free offline Android games, Subway is an impressive prospect in the world of Android games.
I assure you no matter how many games you have played, this one will still surprise you.
This offline game is all about moving across the screen to accomplish the goal assigned to you, avoiding obstacles, where your only controls are moving either forward or backward.
It's a cruel offline game that is designed very smartly and has a visual class of its own which is why it also deserves a spot in the best puzzle games for Android.
16. Hearts
The popular card game has been enjoyed for centuries. Hearts are won by a mix of strategy, and skill.
The objective is to have the lowest amount of points after a series of card-swapping rounds, aiming to avoid high-count cards such as the Queen of Spades.
The bridge card game online mobile-friendly site features that game in a colorful format and provides single and multiplayer options.
Additionally, Hearts Online features a helpful guide explaining the history and rules of the game.
17. Minesweeper
Minesweeper is a classic puzzle game where players navigate a grid, strategically revealing tiles to avoid hidden mines while using numbered clues to reveal their locations.
With its challenging gameplay and addictive nature, Minesweeper offers a captivating experience that tests logic, deduction, and decision-making skills.
18. Cribbage
Cribbage is a traditional card game where players aim to score points by forming combinations and ultimately scoring 121 points.
With its unique scoring system and strategic play, the popular card game offers an engaging experience that blends luck and skill, making it perfect for gamers looking for a fast, competitive, and fun experience. The game is available in easy, standard, and expert modes.
19. Solitaire Bliss
Try out dozens of popular Solitaire variants in the Android app or at their official website.
Solitaire Bliss offers an entertaining gaming experience for players of all skill levels, with each game offering a different twist on Solitaire.
Additionally, Solitaire Bliss offers several customizable options, daily challenges, and helpful guides for new players.