VPN is basically a virtual private network that enables to use of inaccessible content far across. VPNs are used to basically hide physical locations, IP addresses of the devices while being online via encrypted traffic.
It directly transfers your search data to the VPN provider servers via making secure connections to the internet through the encrypted virtual tunnel.
VPN skips the ISP (internet service provider servers ) servers you may not track by anyone what you are doing online.
VPN is not illegal it is used in most democracies including, the USA, India, and Europe but the country in which you are living have some specific rules that can ban VPN, Read more about What is a VPN & Why You should use a VPN.
VPN can be not used on pcs or computers you can use it on phones, I phone, and tablets. VPN provides encryption. Encryption is the process in which user data is scrambled in a specific way that it can't be read.
All the user data is encrypted in a secret code process called a cipher, and there is the rule (key ) that rearranges via decypher.
Basically, VPNs are free as well paid, the Free VPN version also works alike as well as paid work. In the Free VPN version, you may see ads. Free VPN also blocks ads on websites and apps.
Here we have tested some VPNs that are best and safe, secure to use.
Also Read:
1.ProtonVPN Free
ProtonVPN Free VPN is the world's best community that supports secure VPN services across the globe. it includes 55 countries, 1,246 servers, and has 1,458 Gbps capacity.
when ProtonVPN Free came into this field to fighting for online security and privacy, they manage and track a lot of records, whether it is challenging government rules, educating and learning the people, or training the journalist.
They committed to staying on the front line. and they deeply care about the future of the internet and made VPN. ProtonVPN shows transparency and you know who is running services.

ProtonVPN is honest they put security first it does not use insecure protocols and encryption levels. ProtonVPN also runs the world's largest secure email service. they provide community support, including its free users.
Features:
No strict logs policy.
No strict logs policy.
30 days money-back guarantee.
Allows you to access websites that might be blocked in your country.
2.ExpressVPN
Express VPN is one of the best VPN that is safe and secure. Express VPN gives its 30 days Free VPN trial package that is awesome.
Express VPN is the world's most trusted leader in VPN. it provides world-class most Best-in-class encryption services and the most TrustedServer technology.
It also includes private DNS on every server and the fastest speed connection. ExpressVPN uses split-tunnel technology and gives unlimited streaming and you can hide your IP address.
Features:
VPN locations 160
Speed test of VPN
Unblock websites
Network lock kill switch and split tunnel technology
3.Hotspot Shield Free VPN
Hotspot Shield Free VPN is Easy-to-use and provides a free VPN service that you get in an instant. it is a good VPN for streaming, gaming, and browsing.
It gives instant super-fast internet access to apps, games, and streaming. It is the best Free VPN provider due to its own patented Hydra protocol delivers unrivaled speed and performance, which ensuring fast, seamless streaming and gaming with no buffering.
Features:
Superfast internet access.
Free /paid subscriptions.
Secured by Hydra protocol.
Totally free forever – no credit card required
4.Windscribe VPN
Windscribe Free VPN is Super secure with a generous data cap. it is new and innovative for 2 in 1 privacy solutions. Windscribe lets you browse privately on the internet.
It encrypts the user data, block ads, stop tracking and unblock geo-block content which is the best feature of this VPN.
Supported on: Windows, Mac, Android, iOS, Linux
Data limit: 2-10GB per month
24/7 live chat support: No
Features:
New and innovative ad-block, tracker technology.
Prevents tracking and enables browse privately.
Enables unblock geo-restricted content.
Provides beyond basic VPN protection.
Gives your browsing history to your grave.
5.TunnelBear Free VPN
TunnelBear Free VPN is the safest and secure VPN . the company claims that they spent more than 65 hours researching 53 VPN services.
TunnelBear is the most transparent and trustworthy provider offering fast, secure connections and easy setup. for trial and free use it allows only 500 MB per month. its premium plans are best.

The best thing you observe that this Free VPN app is clean and simple.Totally user-friendly excellent security guarantee.TunnelBear encrypts your device's incoming and outgoing data. It makes it is invisible to internet service providers, hackers.
Number of servers: 1,000
Server locations: 20+
500MB of secure browsing trial package.
Features:
500MB of secure browsing.
Encrypts your device's incoming and outgoing data.
Network owner or even hacker tries to snoop on your online activity, it is invisible.
Fast and secure connections.
6.Speedify
Speedify is the Super secure speed VPN. It offers service in more than 50 countries with 1000 servers. You can observe a fully encrypted security system.
Speedify offers multiple connections to boost speed that enables both Wi-Fi and 4G data connections when you are using a mobile device. Every month speedify gives 10 GB of free data access.
Number of servers: 1000+
Server locations: 50+
Maximum devices supported: 1
Data limit: 10GB per month
Features :
10 GB of free data access.
Easy to use.
Superfast secure speed.
Available in more than 50 countries.
7.Hide.me
Hide.me VPN provides the best secure browsing, bypasses censorship, and an encrypted connection. It offers both paid and Free VPN plans.
It blocks ads protect from tracking and provides advanced security features and Make your way around any limitations and enjoy free internet.
Supported on: Windows, Mac, Android, iOS
Features:
Provides ipv6 and global IPTV support.
Advance secure and safe to use.
Uses split tunneling.
Internet access via uncensored DNS.
8.Avast SecureLine VPN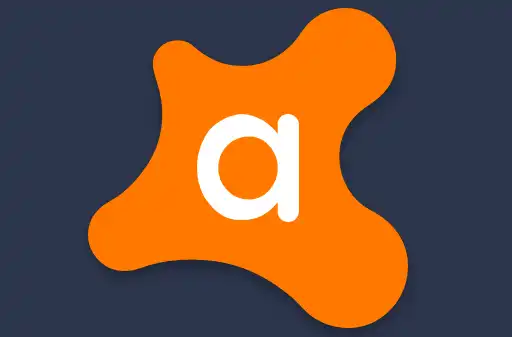 Avast SecureLine VPN is the best and trusted VPN that Encrypts your Internet for your true online privacy
Avast SecureLine avoids you from being hacked on public Wi-Fi and it stops the tracking of your online works.
Also helps you to access your favorite content no situation in which country you are in with Avast Avast SecureLine provides true privacy and Hide your internet activity from your internet service provider (isp), hackers, employers, and many more and Connect securely from the internet.
It also Streams securely and safely on Smart TV and Android TV.secures wherever you connect, even on unsecured public Wi-Fi. It also offers Free VPN services.
Features:
Privacy for your big-screen streaming
Unlimited bandwidth
Enjoy fast and smooth browsing
Multiple devices access
9.Avira Phantom VPN
Avira Phantom VPN provides overall complete security and privacy. By using this you can get easily access to favorable sites.
It can easily mask your online activities and physical locations and enable access to block websites. It works with end-to-end encrypted technology and bypasses your firewalls and censorship supports multiple devices access and money saver packs.
Features:
Money saver
Link multiple devices
Increases your internet traffics
Secures your social sites, music, and privacy
10. Kaspersky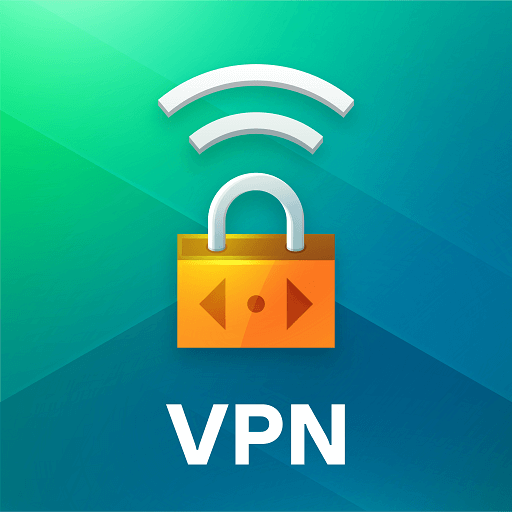 Kaspersky VPN technology makes an encrypted tunnel between your devices and the Kaspersky internet server so anybody can not read your online activity – including your chats, passwords, emails, and even bank account details while using the internet from any sources.
It also gives access to streaming services like Netflix, to stream new shows and movies that premiere in outside regions.
Features:
Free /paid packs
Link to multiple devices
Provides entrance to block sites
Makes your internet privately and securely