Music triggers emotions! Studies have revealed that the type of music an audience hears influences their mood at the end of that tune.
Tons of free Music streaming sites out there that can stream all of your favorite tunes, like Spotify and Apple Music.
However, not everyone has an awesome data plan to let you stream music all the time, and not everyone wants to pay for music.
You'd be amazed at how many free (and legal) free music downloads are available online. You can find plenty of websites that offer free downloadable music but not all of them are legal.
Free music site is where you can just download the music for free, but it's not necessarily free to use.
You might face copyright issues. Whereas copyright-free music means it's just free of any royalty fees.
But not to worry. If you're the type of person who loves tending to a vast music collection on your PC or mobile device, there are still ways you can get free music.
They are entirely legal, and the music will be yours to keep forever.
1. SoundCloud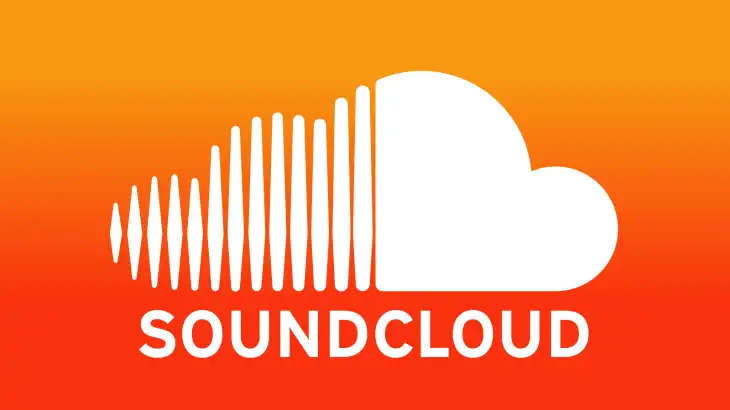 SoundCloud is a free Music site the one you've most likely heard of. Originally developed as a platform for artists to share and collaborate on music.
It has since grown to be a major sound distribution platform. You might notice I said "sound" distribution, not music.
The reason is simple: SoundCloud is a pretty major platform for podcasts as well.
SoundCloud is one of the popular music sites that lets you stream unlimited music and download songs for free.
In fact, it is also viewed as the best Spotify alternative where you can get online music without paying.
Keep in mind that many larger artists only stream. In fact, most major label artists are prohibited from offering free song downloads, based on their contracts.
That has spawned a group of SoundCloud downloaders to work around that limitation, though SoundCloud doesn't (technically) authorize those apps.
Unfortunately, there doesn't seem to be a dedicated free music download section. And, there's little chance that will happen in the future, so happy exploring!
2. Amazon Free Music Store
Amazon is comfortably the most recognizable name on this list. At the time of writing, it offers more than 50,000 free songs.
The project is an offshoot of Amazon Music Unlimited. If you're an Amazon Prime subscriber, you get access to millions of free music downloads that you can stream on any device and save for offline listening.
It goes without saying that you have to pay some money or choose the trial option to get these benefits.
Once you've grabbed a few free mp3s from Amazon's free music download section, you can take them anywhere.
That includes any smartphone, starting with iPhone (iOS) and Android devices. But you'll need a good music downloader to neatly organize it all.
3. Free Music Archive
When searching for free music download sites, you might want to start with the Free Music Archive (FMA).
The Free Music Archive has been around for many years, but it remains as popular as ever. The site focuses on high-fidelity tracks. Every track on the FMA is available for download.
Furthermore, much of the music on the site is available for rebroadcast, such as backing music for a voiceover track or movie soundtrack
Finding free music to listen to is a bit more challenging. You can search for music by artist, title, or genre, but you'll need to be pretty specific to find individual tracks.
For discovery, there are a number of curators who gather tracks together into playlists for folks to listen to and download.
You don't need to worry about the legality of this free music, as all of the tracks on the site are free for personal use.
However, if you're planning to use the songs in a commercial setting, you need to check the license associated with each individual recording.
4. ReverbNation
This free music website is behind the popularity of bands like Alabama Shakes, The Civil Wars, and Imagine Dragons.
It is ReverbNation where that started getting recognition by sharing their free music and gathering a hugely loyal fanbase.
ReverbNation has millions of emerging artists, across hundreds of different genres. You can discover what you like, and lots of artists will allow you to freely download their music.
The approach is somewhat like SoundCloud. You can stream whatever you want, but you have to check to see if a free song download option is enabled.
That's not an easy setup, but if you're in discovery mode, it's only somewhat inconvenient.
Once you find something you like, it's yours. Like SoundCloud, many of the larger ReverbNation artists only stream. Right now, ReverbNation doesn't have a dedicated download section.
5. Jamendo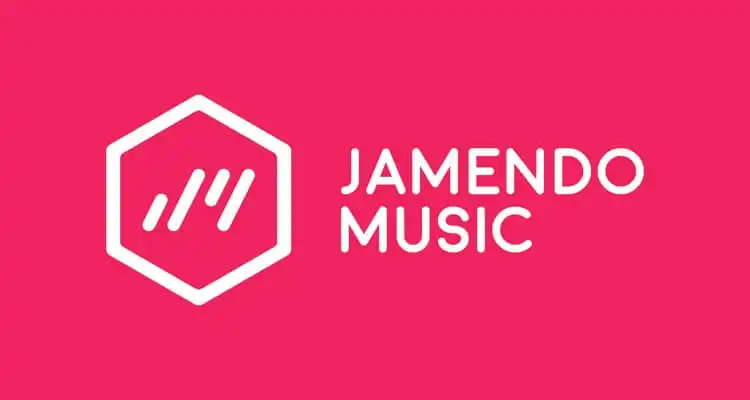 Jamendo is a free Music community of independent artists and fans boasting about half a million songs, all available to download for private use.
In addition, it also has about 250,000 tracks available for multimedia projects. Jamendo Music has been offering free music downloads for years.
All of these downloads are completely free music (so no letters from your ISP) and protected by Creative Commons licenses.
That basically means that the creators of these songs don't mind if you download their music for personal enjoyment.
This is all independent free music. Basically, Jamendo is geared towards the music explorer.
Jamendo is best suited for music explorers as they have well-curated playlists and radio stations that are regularly updated.
If you want to license music for your video, commercial, or film, Jamendo also offers a rich collection at fair prices.
And looking to license music for your video, commercial, or film? That's where Jamendo's paid tier enters the picture. The prices are reasonable, and the catalog is rich. You can't go wrong.
6. NoiseTrade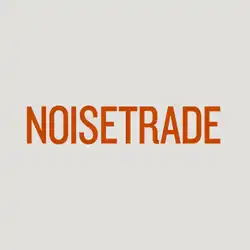 NoiseTrade has an amazing collection of albums by several artists who want you to check out their creations.
NoiseTrade is an interesting site created by musicians as a way to give away free music in exchange for mailing list information.
The music is totally free and any music on the site can be downloaded, provided you exchange your email address and zip code for the privilege.
Before that exchange is made, you can only listen to a short sample of the work. The model is successful because it gives each artist your email address and general location (ZIP code).
Once you are done with it, the album will be saved as a ZIP file containing the MP3 tracks.
Finding new free songs on NoiseTrade is also quite easy. Just check out the Trending section and Top Downloads.
7. SoundClick
SoundClick is the best place to download free music directly from the artist's websites.
There are several artists on the platform offering their music for free.
You can also buy licensed songs or download free songs legally. Searching for music is pretty simple. You can search by artist, genre, or by chart.
You can sample as much as you want, and download whatever you want.
There's also a radio option that lets you sample music while multi-tasking on something else.
One warning: SoundClick does offer a mix of paid and free content. The reason is that some artists prefer to charge for their downloads, while others want to give them away for free. Their choice, but you can sample whatever you choose.
There is also a feature that lets you mail personalized e-cards to anyone with themes such as birthday, Valentine's Day, or party with custom text and any background music of your choice on SoundClick.
8. Live Music Archive
Internet Archive's audio section not only offers you free music but also brings audiobooks, podcasts, radio programs, and live music.
The audio library contains over 2 million free digital audio files. Internet Archive is useful for a lot more than only laughing at how bad the web looked in 1999. It's also a fantastic free audio library.
Even though the songs aren't well categorized, music lovers can sort the audio tracks available according to the year of publishing, creator, language, and other filters such as most viewed, media type, topics & subjects.
These categories can be a little confusing, yet upon searching hard enough one can still find some amazing songs.
I was able to find free music downloads from all kinds of artists and even global, mainstream songs from Ed Sheeran, John Mayer, Coldplay, and Kendrick Lamar.
The best part is you can download music safely and freely in multiple file formats such as MP3 and OGG.
9. Last.fm
Last.fm allows you to stream free music while combining your favorite music with great listening, watching, and sharing features too.
What sets Last.fm apart from other services is that it aims to learn what you like by paying attention to the songs you listen to and then uses its extremely unique and advanced "scrobbler" tool to build a detailed profile for you so that it can provide the best personalized musical recommendations.
Last.fm users tend to really love is its charts feature. The last.fm generates detailed charts and stats based on users' personal tastes every week.
There's also a variety of different charts to browse through whenever you want, including Top Tracks, Top Artists, and Top Albums, Weekly Top Artists, and Weekly Top Tracks.
10. CC Trax Free Music

CC Trax – as the name says is a portal to find Creative Commons licensed music. You can use the free music tracks for listening, improvising, or building on them, using them for background music in your YouTube videos.
However, you should make a note of the licenses that you can use for using the soundtracks. CCTrax provides you with information on CC Licenses and their usage.
You can find hundreds and thousands of free songs to download for any usage. The songs list can be accessed by searching on the basis of –
• License Type – RF, BY, BY-NC, BY-ND, BY-SA, etc.
• Genre – Ambient, Techno, Rock, etc.
• Tag – Abstract, Acoustic, Deep House, Experimental, etc.
• Label – 45 RPM Records, blocSonic, etc.
• Artist – Adam Balusik, 4t Thieves, Pascal Vert, etc.
The artists are supposed to upload the free songs at a bit rate of 320 kbps. Therefore, you can find the mp3 songs to download at the same rate.
There is an option to download the full album as well as individual songs. In some cases, you may be able to find songs to download in both mp3 and FLAC.