A Wi-Fi router is a device that receives and sends data on a computer network. you may sometimes be confused with network hubs, modems, or network switches that look like Wi-Fi routers but their function is different.
Wifi routers combine the function of these devices, and improve Internet access and help to create a business network. Wireless routers also called Wi-Fi routers.
1.Netgear Nighthawk AX8
Netgear Nighthawk AX8 Wi-Fi routers give the best network efficiency and fast speed.it supports wifi 6 technology.
The latest WiFi 6 helps to deliver fast speed to all the connected devices with 4X more capacity. It has better network connectivity and capacity.
Netgear Nighthawk AX8 Wi-Fi routers come with an A 64-bit 1.8GHz quad-core processor which powers Nighthawk AX8, to transport gigabits of data with almost zero CPU load. Provides the best smooth performance in gaming, streaming, and surfing.
Netgear Wi-Fi routers can be easily operated through its nighthawk app via you can Setup and control over all your home WiFi frequently.
Also, it comes with inbuilt cybersecurity into your wi-fi routers to protect streaming, gaming, and secure devices.
Features:
Secure and safe ultra-fast connectivity
Smart Parental control
Easily monitored your network anytime, anywhere
Separate setup to the guest user
2.Archer AX11000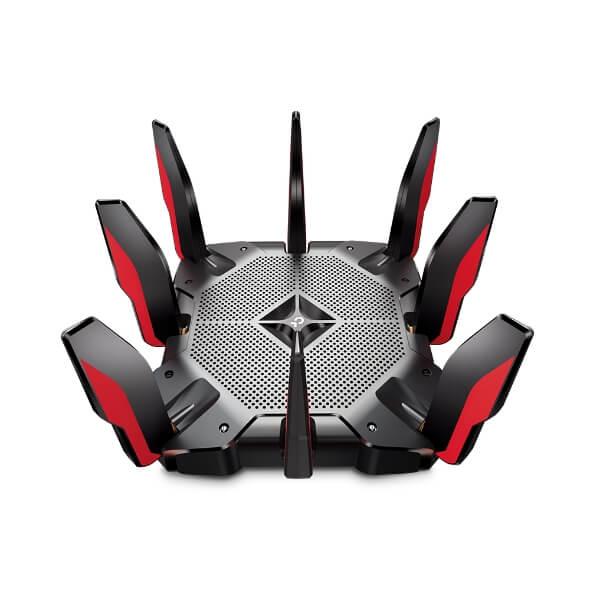 Archer AX11000 Wi-Fi router is the best next-generation tri-band gaming Wi-Fi routers which give ultra-fast wifi for smooth gaming.
Archer AX11000 Wi-Fi routers come with Wi-Fi 6, which makes it an amazing Wi-Fi router that Wi-Fi speeds up to 10756 Mbps
It gives the advantage of sorely low latency. also provides the best and smooth gaming experience which is secured and there is no lag.
WiFi Range 4-6 Bedroom Houses 8× Detachable High-Performance Antennas Multiple antennas form a signal-boosting array to cover more directions and large areas.
Features:
Superfast wifi Connectivity
Game protector and accelerator
Powerful processor
Ultra connectivity
3.Asus ROG Rapture GT-AC5300
Asus ROG Rapture GT-AC5300 Wi-Fi routers are tri-band wifi gaming Wi-Fi router 4k and VR streaming comes with the quad processor and gaming ports and Ai protection network security.
Asus ROG Rapture GT-AC5300 Wi-Fi routers beat all networks threat before they hit your network .it is packed with powerful gaming optimization. Gives the best and smooth gaming experience which is secured and there is no lag with premium VPN fusion technology.
No subscription fee required for ASUS AiProtection security. Blocks Access to Malicious Websites and Infection Detection and Blocking.
Features :
Wifi gaming band
VPN fusion with speed booter
Tri-band operating frequency
Ai protection and parental and traffic control
4.Asus RT-AX56U
Asus RT-AX56U Wi-Fi routers Support the latest WiFi standard WiFi 6 and 80MHz bandwidth for better capacity, smooth connectivity, and efficiency and 80Mz bandwidth and 1024-QAM for smooth and faster wireless connections With the networking speed of 1800Mbps to 574 Mbps on the 2.4GHz band and 1201 Mbps on the 5GHz band.
Asus RT-AX56U Wi-Fi router is built with wifi 6 standard divides each channel into small sub-channels, and provides a signal from multiple devices to be bundled together and transmitted simultaneously, reduce latency more responsive for a fast and smoother Wi-Fi experience.it also provides Ai protection security.
Features:
Lifetime free AiProtection
Whole-home coverage
Internet security for all smart devices
Whole-home coverage
Smooth and fast speed with multiple connections
5.Netgear Orbi RBK752
Netgear Orbi RBK752 Asus RT-AX56U Wi-Fi routers are Tri-band mesh technology that creates a smooth and fast WiFi experience.
The Asus RT-AX56U Wi-Fi router uses a third dedicated WiFi connection between the Wi-Fi routers and satellites to deliver maximum speeds throughout every square inch of your home Stay constantly connected on multiple devices.
Netgear Orbi RBK752 Asus RT-AX56U Wi-Fi router has its own app i.e Orbi app which can set up your WiFi sooner with the palm of your hand. You can see connected devices also you can run an internet speed test.it protects and secures multiple devices with one subscription.
Features:
keep secure and private data safe
Powerful seamless mesh technology
One subscription for multiple devices
Setup wifi with orbi app
6.Archer C5400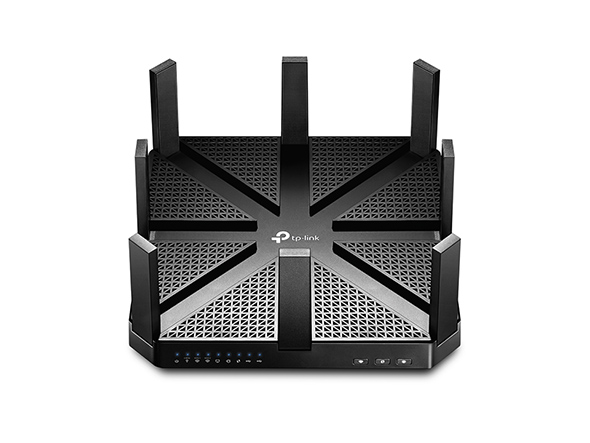 The Archer C5400 Asus RT-AX56U Wi-Fi routers provide 25% extra performance with nitroQAM and 4-Stream technology, you can play games and stream the highest quality with fast speed without lagging.

The Archer C5400 Asus RT-AX56U Wi-Fi router is made with a tri-band which supports multiple device connections with a fast and smooth speed with 8 antennas that maximize its range and enhance its wifi extension. works with Alexa and voice controls. you can set up a separate network for guest users. gives advanced security and setups secure connection via VPN
Features:
Support Maximum Wi-Fi Speed
Setup separate network for guest user
Parental controls and advanced security
Powerful ultra processor
7.D-link DIR-885L/R
D-link DIR-885L/R is a dual-band 1.4GHz Dual-Core Processor Wi-Fi router which gives Faster processing power for supporting apps.
D-link DIR-885L/R Wi-Fi router comes with MU-MIMO Technology which gives high bandwidth to connect multiple devices.
Supports 4*4 streams and gaming on multiple devices, compromises 4 antennas that provide wider wireless coverage D-link DIR-885L/R. Wi-Fi router has unique beamforming technology that enhances wifi signal strength and range.
Features:
Powerful 1.4GHz Dual-Core processor
Smart connect and MU MIMO technology
4*4 HD streams and gaming experience
Dual-band and advanced Ac beam technology
8.Zyxel Armor Z2 AC2600
Zyxel Armor Z2 AC2600 Wi-Fi routers specially designed for gamers. Zyxel Armor Z2 AC2600 Wi-Fi router is an MU-MIMO base Dual-Band Wireless Gigabit Router which gives a smooth and faster experience for games and media streaming, made up of a powerful processor and dual-band antennas that give uninterrupted speed.
Also, Zyxel Armor Z2 AC2600 Wi-Fi router boost signal up to 500m2 and perform 3* traditional wifi actions. you can share your files, runs a website by free DDNS server.
Features :
High power antennas
Thermally adjustable
Beamforming technology
Metal look awesome design
9.Linksys WRT32X
Linksys WRT32X Wi-Fi router is made with 1.8 GHz Dual-core processor that provides high speed data processing and customized gaming interface and kills traffic control.
Linksys WRT32X Wi-Fi router is the best solution for home routing and playing games, made up of enterprise hardware 1.8 GHZ DUAL-CORE central processing unit that gives the fastest wireless and wired speed.
Features:
1.8 Ghz dual core CPU
4 high-performance antennas
Customized gaming firmware and user interface
Killer priortisation engine
10.Google Nest wifi
Google nest wifi is the best mesh Wi-Fi routers with fast, smooth speed and strong performance and it supports next-gen wifi 6 technology with a backhaul band.
The Nest Wifi routers can also prioritize traffic, you can stream online 4K video or gaming online. the system will automatically prioritize traffic for Google Stadia.

As for hardware, the Nest Wifi router is simplistic and the best design comes in three colors. Nest Wifi router is handily managed and you can connect 50 + devices, it supports voice control commands for google assistant as nest mini.
The best feature of the Nest Wifi router is its dedicated mesh points that give faster speeds to devices that are connected to mesh points that are farther away from the main Wi-Fi router.
Features :
Two mesh points
Faster speed, handily managed
Multiple device connectivities
Comes with a backhaul band