Music apps will help you listen to music with new offerings. You can listen to your personal music library, discover new artists, identify songs, listen to streaming music, and find radio stations near you.
Recent research shows that listening to music improves our mental well-being and boosts our physical health in surprising and astonishing ways. Music can help you learn and recall information better, but it depends on how much you like the music and whether or not you're a musician.
Some of the music apps are free-of-charge, but many of the best require a subscription fee or even in-app purchases. Nonetheless, below are our picks for the best music apps, whether you're looking to simply listen to music, learn musical skills, or create your own tunes.
Also Read:
1. Spotify
One of the best-known players in the music apps, Spotify music app is a massive force in the streaming industry, boasting more than 80 million subscribers and access to 40 million tracks.
The music apps boast the same functionality as its desktop counterpart, allowing you to stream single tracks or entire albums with the option to create custom playlists.
The music app offers a free account only allows for Shuffle Play, so if you want to be able to play any song, listen offline, and ditch those ads, then you'll have to cough up $10 a month to do so. There's also the option for a cut-price Student sub that comes with Hulu access, and a Family option that cuts price for multiple accounts too.
2. Google Play Music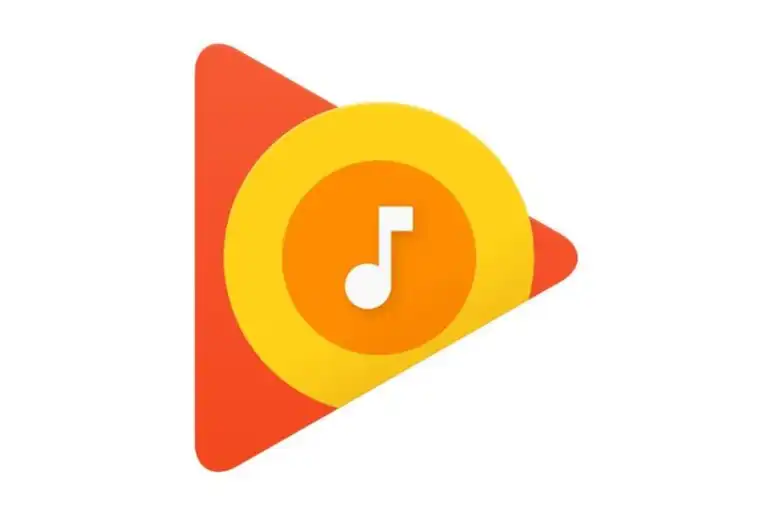 Google Play is one of the most popular music apps that provides curated radio stations for you that you can listen to instantly. Like most free music apps, you can also search for songs, artists, genres as well as add songs from your computer to stream on devices compatible with the app.
Google Play Music app also lets you browse music based on your location and choose from playlists to boost your energy, top albums, playlists to focus, TGIF, and more. As with other streaming music apps, you will have to watch or listen to ads, however.
3. YouTube Music
Google's also stepping up with YouTube Music, a music streaming and discovery app that builds on the vast community of users that use YouTube.
YouTube music app provides users with access to more than 30 million music videos. You can search for artists, videos and albums to automatically generate a non-stop station, with personalized stations learning from your preferences.
Offering more than just music videos, the music app nets you remixes, covers, full albums, and classic recordings. YouTube Red subscribers get ad-free listening, as well as offline music, background listening and an audio-only mode that skips video downloads.
4. Apple Music
Apple Music is Apple's music streaming service, and it offers you complete access to any song in the Apple Music library no matter where you are. The well-designed music app is also available for Android, and though the service's catalog of 50 million songs is clearly its biggest draw.
The music app also includes a host of custom playlists, radio shows, and the like. A subscription starts at $10 a month for individuals; it's $5 for a Student sub and a $15 Family option is also available. You can also upload 100,000 songs to Apple's servers, but unlike Play Music, there's no free option.
5. Amazon Music
Amazon might have been late to the game, but it's streaming music app is pretty good. Amazon music app gives access to a bunch of free songs and also contains your entire Cloud Player library, including uploaded songs and those you purchased from Amazon itself.
Access to the full 50 million-strong library is only included with an Amazon Music Unlimited subscription, with will set you back $10 a month, or $8 for Amazon Prime members. If you only have one device, then you can pay just $4 a month by tying your subscription to a single Echo or Fire device.
Amazon Prime members also get free access to a pared-down version of full membership with 2 million songs. It's not a bad bonus for an existing Amazon Prime member.
6. iHeartRadio
iHeartRadio is one of the most popular free music apps out there. It's a radio app where you can listen to a variety of stations based on your individual tastes and it also comes with seasonal radio stations and things like podcasts, talk radio, and comedy shows.
It also includes AM and FM radio stations that support data streaming and you can even listen to news and sports. It's a versatile application with a modern, Material Design UI and it comes with the little stuff like Chromecast support, Android Wear support and Android Auto support.
7. Audiomack Music app
Rather than cover every musical genre under the sun, the Audiomack Android music app has a tighter focus on hip-hop, rap, R&B, Latin and Afrobeats.
The music app offers unlimited ad-supported streaming of as much music as you want, even offering the option to download tracks and mixtapes for offline use. Users can browse curated playlists, follow their favorite artists and tastemakers, and search for songs or albums by genre, artist or popularity.
A premium subscription removes advertising from the app, allows for playlist downloading, and provides higher quality streaming on Wi-Fi connections.
8. SoundCloud music app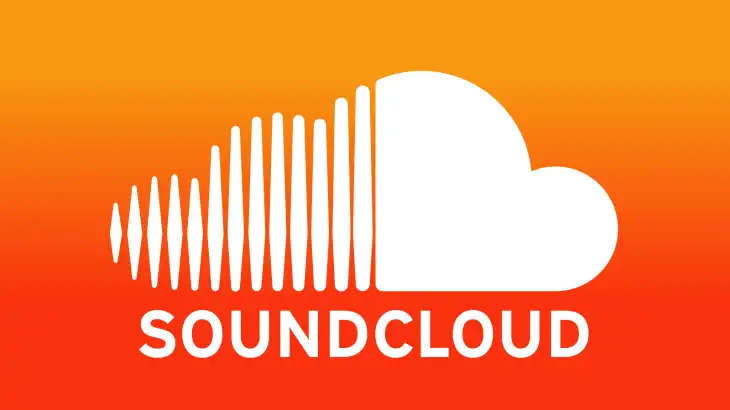 SoundCloud is one of the more unique free music apps because it doesn't just focus on what's popular right now. In fact, literally any artist can upload to SoundCloud and that content can be played back by anyone.
The music app service currently boasts 125 million tracks which are more than anyone will ever listen to, ever. It also has a variety of shows, podcasts, and other content to enjoy.
The music app free version is mostly independent artists with the paid version getting you the more popular music by bigger names. Most people who use this for free music are looking for those indie artists anyway so it's a good option.
9. IDAGIO music app
The IDAGIO music app is taking on a fairly untapped market high-quality classical music app streaming. IDAGIO subscriptions cost $9.99 per month and let users stream lossless FLAC audio of new, exclusive and rare recordings of concerts and opera performances.
All searchable by composer, soloist, ensemble or orchestra, or other parameters so that you can easily track down and compare recordings and performances.
Users can check out curated playlists or create their own, and they can stream music through AirPlay, Chromecast, or Sonos, as well as download music for offline play.
10. Pandora music app
Pandora is popular for a reason. For most people, it's because they find it to be the best app for streaming music.
Enter your favorite artist and Pandora will play songs by them along with similar artists that Pandora recommends. This music app is the easiest way to find new music similar to the songs you already love.
As you listen, you can rate songs so that Pandora will play more music like that again, or will not play songs like that if you dislike the song learns and improves suggestions based on your ratings.
You can also bookmark your favorite artists to access them later, and even stream podcasts from the app. The Pandora music app really works best when you're connected to Wi-Fi so you can stream the songs with little to no buffering.
11. Deezer music app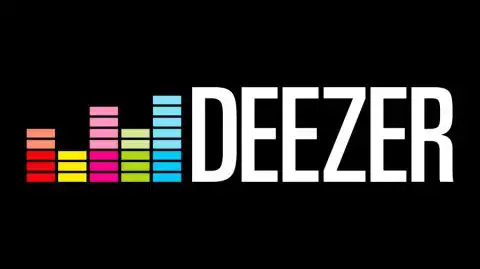 Deezer music app aims to get you listening right away to your favorite artists. How? After telling Deezer what genres you absolutely love listening to, from Metal to Films and Games, Kids, Country, Blues, and more, you'll preview several musical artists and tell Deezer which sound good and which are just bad.
Deezer music app also lets you check out popular channels and playlists chosen just for you by the app's editors. One disadvantage of this music app, however, is that it could be easier to just select the playlist and have it auto-play.
Instead, Deezer music app forces you to browse through different playlists. Yet, you'll still find a strong collection here.
12. Shazam music app
Shazam is a very cool free music app that you should have for those times when you don't know the name of the song you hear in a store, during a movie, in the car, etc.
Shazam listens to a song that's being played and then tells you the name of the song and the artist. You then have the option of sharing your discovery, watching a music video of it on YouTube, playing it in Spotify, finding tour information, viewing a discography, reading album reviews, and creating a Pandora station based on that artist.
Each song that's identified through the Shazam music app will then be saved as a tag. You can share these tags with your friends and view their discoveries as well.
13. Jango Radio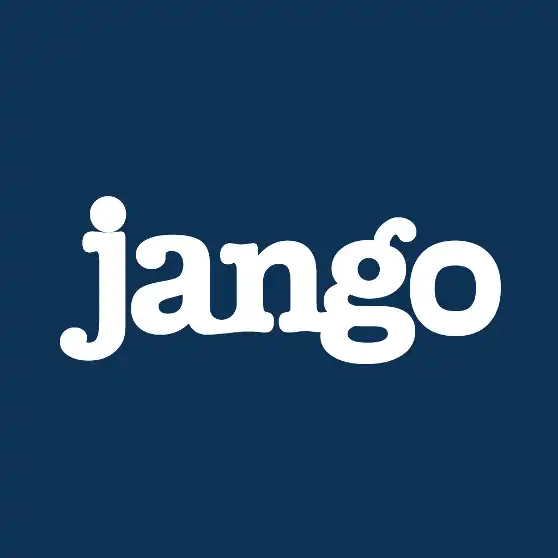 Jango Radio is kind of a wildcard in the free music apps space. It has a variety of music from both big names and independent artists alike. Unlike most, this service allows independent artists to pay for plays, meaning that you may hear a song that an artist paid to hear.
This gives Jango its operating revenue which helps it stay free. There are some potential ethical issues. However, there aren't any ads on the service and it's a good way to discover some new stuff.
14. Primephonic music app
The primephonic music app is another service looking to tap the market for classical music streaming, with a subscription streaming service at $14.99 per month.
There's a download market feature as well. The iOS music app allows users to stream CD-quality classical tracks to their iPhones, with search functions for different recordings of the same work. You can also filter searches by soloist, album, composer, orchestra or music label.
You can save albums in this music app for offline listening, create custom playlists, or check out curated playlists by the Primephonic team. If you're worried about blowing through your mobile data cap, you can opt to stream in MP3 format instead.
15. TuneIn music app
If you love radio but want the convenience of it on your mobile device, then you'll want to check out the free music app from TuneIn. You can listen to local radio stations wherever you are, which is perfect when traveling.
You can also enter a song or artist in the music app and you'll instantly have a list of all the radio stations around the country that play that song or artist. With a push of a button, you can then listen to that radio station from your phone.
TuneIn music app lets you access podcasts, too, and sports radio. If you really like TuneIn, you might want to buy their pro app which allows you to record what you're hearing on the radio. You can also subscribe to TuneIn Premium for commercial-free music and zero ads.