Photo Editing Apps are the best way to customize your photos like their brightness, contrast, and orientation, or, you may want to add something to make the photos look catchy.
Editing photos is like applying finishing touches to a painting. Photographs often don't look as good as they could unless you apply that finishing touch.
Since most people use their smartphones to take pictures, we have shortlisted the best photo editing apps that you can use on the go to take your photography to the next level.
Also, Use waifu2x for upscaling an image. It is a free online upscale tool mainly developed to upscale images by reducing noise.
This online image upscaler allows you to scale up your photos to complete your display needs.
Gone are the days when you have to wait until you were back at your desktop computer to edit your photos, apply filters, adjust colors, or remove unwanted objects.
There are three types of Photo Editing Apps on Android. There are some that try to rival desktop photo editors in power like Adobe Lightroom CC.
The second type is a lighter editor like Snapseed which does the basics and tries to do the work for you.
In this article, you'll discover the 10 best photo editing apps for Android. And we'll help you choose the right photo editing apps for your needs.
Also Read:
1. Adobe Photoshop Express
With a simple and minimalistic interface, Adobe Photoshop Express is one of the best Photo Editing Apps for quick, easy, and powerful editing on devices.
It is packed with essential features like cropping, straightening, rotating, and flip photos.
Photoshop Express Photo Editing app has one-touch filters, a variety of effects, colors, auto-fixes, and frames.
And also some advanced tools like Image Rendering Engine to handle large files like panoramic photos. Its Noise Reduction feature can minimize unwanted grain and speckling in night photos.
The Photo Editing app is free to download and is ad-free. Moreover, it provides you the service to share photos on Facebook, Twitter, and other social networking sites.
2. Picsart Photo editing app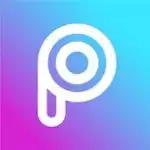 With over 100 million downloads, PicsArt is one of the favorite photo editing apps out there in 2022.
The reason the PicsArt Photo editing app is such a stand-out is due to the sheer number of options you have for customizing your photos.
The Photo Editing app comes with a built-in camera feature and a social network for sharing photos.
Other features of the Photo Editing app include collages, drawings, frames, stickers, and more. The photo editing app is available for free with some in-app purchases, though, you have to deal with ads.
3. Snapseed Photo editing app
No other photo editing apps come close to Snapseed's power and versatility. But it's definitely not for the consumer who wants quick results and fun projects.
The handful of new features this year included in this photo editing app is a Double Exposure filter (for combining photos) and the ability to save Stacks (layers) of edits you've applied to a picture as a "Look," which can then be applied to other photos and shared with other users.
4. Fotor Photo Editor
Fotor Photo Editing app has a lot more actual editing tools than most and includes the ability to enhance photos with a one-tap tool for your convenience.
Some of the other tools of this Photo Editing app include crop, rotate, brightness, contrast, saturation, exposure, vignetting, shadow, highlights, temperature, tint, RGB, and, if those aren't working, there are over 100 filters for you to choose from.
The Photo editing app definitely worth a shot. The only downside of this Photo Editing app it makes you log in to use it and it's one of the more expensive photo editor apps.
5. PhotoDirector
PhotoDirector Photo Editing app is a kind of multi-purpose photo editing app. It has a stylish and user-friendly interface where you can quickly adjust the colors and tone of your images with its simple, yet powerful tools.
The Photo Editing app has an in-app camera feature where you can apply live photo effects as you snap your photos. You can edit images and share them quickly on Facebook, Flickr, and more.
6. Pixlr Photo editing app
Pixlr is another free photo editing app that let you edit images from your camera roll as well as new ones you take from inside the app.
One of the first things about this Photo Editing app that stands out to me is the fact that Pixlr can overlay multiple images on top of one another, and even adjust their opacity and size, a bit similar to a full-blown desktop image editing program that supports layers.
Instead of placing your own images on top of each other, you can also use some of the partially-transparent overlays that are provided, such as smoke, chemical burn, or outer space image.
Lots of adjustment tools are included with Pixlr. You can apply a pencil, silk, poster, watercolor, old, unicolor, vintage, or cross effect to an image, among others.
This Photo Editing app Also supports cropping and rotating the image, applying an auto fix to it, and adjusting contrast, blur, hue, sharpen, smooth, saturation, and lightness settings.
7. Photo Effects Pro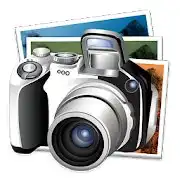 Photo Effects Pro is definitely a Photo Editing app for those who like to play with filters, effects, stickers, and things like that.
It boasts more than 40 filters and effects as well as the ability to add text, stickers, and frames as well.
An unusual feature Photo Effects Pro has is the ability to finger paint on your photo to make it something unique that you make.
There is a small selection of photo editing tools, but you're definitely getting this one for the effects. It's free to download and use which makes it great for those on a budget.
8. Photo Lab
Photo Lab Photo Editing apps give your photos a unique touch. It has a collection of over 900 different effects such as realistic photomontages, stylish photo filters, beautiful frames, creative artistic effects, collages for multiple photos, and lots more.
With a simple and intuitive interface, the photo editing app is quite easily manageable. This Android photo editor comes with every basic tool that a user might need: crop, rotate, lighting, sharpness, and even touch-up.
9. VSCO Cam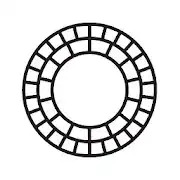 VSCO Cam started out as a paid Photo Editing app but went free last year. VSCO Cam has a great collection of filters, which are better than those on Instagram.
While some filters are free, you'll have to pay for many others. Don't let this dissuade you from trying the app, as the free filters are good enough for most people.
VSCO Cam's Photo Editing tools include brightness, contrast, saturation, tint, crop, rotation, sharpness, highlights, and shadows, among a few others. As evident, it has enough tools for professional photo editing.
10. LightX Photo Editor
LightX is one of the upcoming photo editing apps. It had rousing success on iOS. There are quite a few decent features as well.
It has a background changer tool, color splash effects, and a range of slider tools like color balance, levels, and curves.
You can even merge photos together. There are also blur features, photo collages, shape manipulation, and stickers. It's still in beta. That means there are bugs. However, it should eventually be among the top five or so photo editors out there. a