Hacking TV Shows Reality vs Fiction explores the accuracy of hacking depictions in popular television shows.
On-screen depictions of hacking have often portrayed a nerdy and tech-savvy character sitting in front of a computer screen, pressing a button, and voila!
The computer system on the other end, often belonging to the FBI, government agencies, or corporations, gets hacked.
The portrayal of hacking has always added an element of mystery and glamour to movies and TV shows.
However, very few directors have been able to accurately portray the art of hacking, which involves the mundane task of identifying vulnerabilities and exploiting them, often taking days or even weeks for a skilled hacker to succeed.
As technology continues to take center stage in our lives, the act of hacking, once relegated to a brief scene in the climax of an action-adventure flick, has now become a central theme in many movies and TV shows.
In fact, hacking is now often the main plot, with human melodrama taking a backseat as a subplot.
TV shows, with their ample screen time, are better equipped to portray the art of hacking in its truest form, unlike movies that must cram everything into a two-hour runtime.
Here are the 10 best Hacking TV Shows that you should consider.
Also, Read:
1 Mr. Robot
"Millions of devoted followers have elevated "Mr. Robot" to a cult TV status. The show is praised for its authentic portrayal of an elite group of hackers.
Who utilize a range of technologies, programming languages, and social engineering techniques to infiltrate secure networks and take down corrupt corporations, all while striving to remain anonymous.
The series follows the life of Elliot, a cyber-security engineer by day and a rogue hacker by night, offering an intriguing glimpse into the world of cybersecurity and hacker culture."
2. The IT Crowd
While The IT Crowd may not be a dedicated hacking-themed TV show like Mr. Robot, it still boasts some noteworthy hacking moments.
The show ran for eight successful years, from 2006 to 2013, and gained a significant following among viewers.
The series follows the antics of a group of misfit technical support workers at a major corporation, providing a comedic twist on the tech industry.
Despite its focus on humor and satire, The IT Crowd still manages to deliver some entertaining hacking scenes.
3. Silicon Valley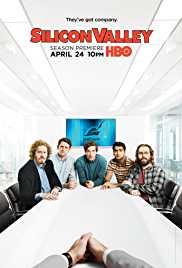 Despite its primary focus on boardroom politics and power struggles in the tech industry, Silicon Valley manages to offer an accurate portrayal of the tech and hacking worlds, peppered with a touch of humor.
The show delves into the competitive and fast-paced world of modern-day Silicon Valley, showcasing the ruthless competition and challenges that techies face. Interestingly, the series portrays the most qualified individuals as the least successful, while underdogs with little to no qualifications achieve incredible success.
First airing in 2014, the show continues to captivate audiences after a successful three-year run.
4. Person of Interest
Person of Interest earns a spot on our list for its unique focus on Artificial Intelligence as the central plot.
The show follows the journey of a wealthy programmer and ex-assassin who uses AI technology to save lives.
The series showcases a complex network of AI systems that predict upcoming crimes and identify criminals, utilizing cutting-edge machine learning techniques.
Interestingly, the show leaves many of the details of the crimes, including the role of civilians, shrouded in mystery, adding an air of intrigue and suspense to the plot.
5. Halt and Catch Fire
Running successfully since 2014, Halt and Catch Fire offer viewers a glimpse into the world of technology in the 1980s.
The series provides a vivid portrayal of office dynamics during the early days of personal computing, seen through the eyes of a visionary inventor, reminiscent of Steve Jobs.
With meticulous attention to detail, the show accurately captures the mood and atmosphere of the tech industry during its infancy, bringing the era to life for modern-day audiences.
6. Chuck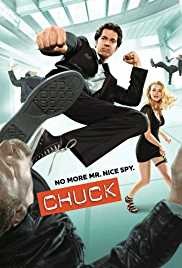 Chuck is a popular TV show that follows the typical plot of a hacker whose life is turned upside down after downloading a top-secret document.
The series, which aired from 2007 to 2012, chronicles the journey of a 20-year-old hacker and self-proclaimed nerd who unwittingly downloads classified information from the US government, which becomes imprinted in his brain.
The show delves into his life, as CIA and NSA agents seek to protect him while simultaneously exploiting his unique talents.
Through an intriguing blend of humor and drama, Chuck offers a captivating glimpse into the world of hacking and espionage.
7. CSI: Cyber
Taking the eighth spot on our list is the hit TV show CSI: Cyber, which presents a captivating portrayal of the world of hackers.
CSI: Cyber chronicles the life of FBI Special Agent Avery Ryan, who works as a cyber-psychologist to solve crimes related to hacking and cybercrime.
Through the show's numerous plots and twists, viewers get a glimpse into the mind of hackers and cybercriminals as Ryan tries to map their brain activity.
The show's unique perspective on the world of cybercrime has made it a fan favorite among tech enthusiasts and crime drama lovers alike.
8. Counterpart
In Counterpart, J.K. Simmons' portrayal of Howard Silk is a standout performance. Silk has spent the last thirty years as a low-key employee at the office of Interexchange.
After the Pandemic flu hits his world, Silk's reality is left behind in terms of technological and scientific advancements. Meanwhile, his counterpart in the alternate universe is a secret agent on a crucial mission.
As Silk uncovers alarming revelations about his organization's capabilities, he must rely on his alternate reality partner to navigate through an escalating cold war.
9. Black Mirror
Black Mirror is a sci-fi anthology series from Britain that examines the repercussions of technology in the near future.
Each episode features different characters and settings, with each story exploring how technology could go awry.
Every episode presents a unique genre, ranging from horror to romance, but they all have a common thread of technology weaving through them.
10. Intelligence
Get ready for a hacking TV show that will leave you in stitches! David Schwimmer, who rose to fame in Friends, plays the role of Jerry Bernstein, an NSA agent who works as a liaison with the UK government's cybercrime unit.
With the help of Joseph, he navigates through the daily chaos of the office while forming a new, effective cybercrime unit in the UK.
Together, they tackle various threats to local agencies in the country. Season two of the show kicks off with a bang as Jerry and his team attempt to thwart a cyberattack on a nuclear power plant.