We actually are in a time where we can expect our phones to do everything! Likewise, now you can use your phone as a digital scale Apps! Yes you heard it right and it sounds unbelievable but again technology never fails to surprise us!
But phone scale apps do exist now, and some actually even work. Digital scale apps are apps that utilize the accelerometer of your device to give you an approximation of a certain weight.
There are truly hundreds of apps present that claim to give you the best digital scale via their app, but it's not always the case because only a few among them works.
In this article, we have picked the 10 best digital scale apps for Android that are free to use and a little bit better than others.
1. Weight Scale Estimator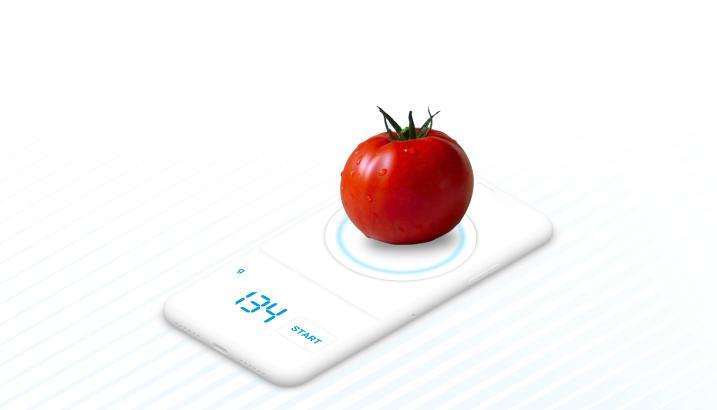 Weight Scale Estimator is one of the best digital scale apps for Android in 2022.
To give an approx weight 0r accurate result it can use various algorithms.
The app is simple to use by following simple instructions, but if you have any problems you can watch its tutorial videos.
The app comes with a tutorial video that provides complete setup instructions on how to ready your smartphone for measuring the weight of the objects.
This digital weight scale app has only three measurement units, which include 10 to 500 grams, 0.022 to 1.1lbs (pounds), and 0.352 to 17. 64 oz (ounces). However, the app provides only the estimated weight, not the accurate weight.
2. Digital Scale Free Android
On daily bases, we can measure almost everything by using various techniques. what if we can measure the weight by using smartphones?
It is quite interesting to measure the weight on your smartphone by using the DIGITAL SCALE FREE ANDROID APP.
The app is everything that its name is suggesting, it's a free digital scale app and it's pretty great too.
It is another very popular Digital Scale App that can use to measure various objects' weights.
The app comes with a very refined and intuitive user interface, which makes it easier to use. When it comes to measuring weight.
We can only put the object on the surface of the screen, and the app will start measuring the weight of the object. Digital Scale Free is free to use the app, but it comes with Ads.
3. Digital Scale Simulator
Digital Scale Simulator is a very fascinating digital scale app that you can use to prank your friends and you can use this app to estimate the weight of all objects.
once you put the object on the screen, you can display that weight on your phone, and you can impress your friends. it measures weight in grams and ounces.
Also, the overall User Interface of the app is easier to use. This application is a free scale app estimator and simulator, but it comes with ads and in-app purchases.
4. Precision digital scale Android
It is an excellent digital scale app as software, and this app will turn your device into a precision digital scale. Millions of people are currently using a Precision digital scale for weighing small objects in their daily lives.
The degree of accuracy depends on how you use the scale. The only rule you will have to follow when using the app is you will have to lay the objects as gently as possible so that you get a more accurate weight scale! It's easy to use the app too where you will have to open the app and place the objects on it!.
5. 3Grams digital scale
3 Grams Digital Scale Apps is one of the best apps for Android. The 3 Grams 3-in-1 digital scale app is more than just a weighing scale app.
It serves multiple purposes where you can do a lot of things in just one place. it is very similar to other digital scale apps.
All you have to do is to put the objects on the screen of your phone and it will give you a number suggesting its approx weight!
This app will work as a digital visual scale, and you can use your phone camera to weigh larger objects with the same level of accuracy.
The best thing about this app is that it comes with digital video guides, which provide step-by-step instructions on how you can use this app to measure estimated weight. You can use it for free, but it comes with ads and in-app purchases.
6. Sensoscale Lite digital scale
Sensocale is also an impressive digital scale app for Android and you will find it extremely easy to use.
It's a serious application that might give you exact figures regarding the weighing scale of the objects. And it's the most reliable application on our list!
Sensoscale lite application can be used as a postal scale, parcel scale, laboratory scale, veterinary scale, kitchen scale, gastro scale, medical scale, bathroom scale, precision scale, electronic scale, and others.
This software does not display a real weight reading unless a SENSODROID Bluetooth scale has been paired.
7. Working scale-free
This app is the Free version of the digital scale app "Working Scale made by Science With Android."
A working scale is also a great application to weigh and rely on. You will also find a number of tools to help you easily weigh and get accurate numbers regarding the masses. It's a great app to measure from 10 to 100 grams!
Use "Working Scale Free" for science experiments, measuring small quantities of ingredients for a recipe, or making a game of guessing masses or weights.
8. Kitchen scale simulation pro
Kitchen scale simulation works best for Android devices and since its name suggests simulation you should know that it is designed for fun purposes.
And it works just fine when it comes to getting you some fake masses weight numbers!
Kitchen Scale Simulator Pro is a prank that act like you're able to weigh food for cooking, awesome as a digital scale for the food items and every element out of the kitchen.
And works great on all Android devices. It's perfect for measuring the weight of small things, weighing a few grams like gold, silver…
9. Weight Scale Simulator Prank
This app works two ways, you can know the weight of the object if your phone has a built-in pressure sensor.
That helps you to calculate the weight of the respective object by projecting its force of depression!
And if your phone doesn't have pressure sensors then the app will automatically represent a kind of joke from which you can prank your friends. Overall it's a great digital scale app to have!
10. Kitchen Scale in grams joke
The kitchen scales in grams joke is exactly what you can guess from its name. You can easily use the app to make a joke about your friends.
The app looks just like a real digital scale and it presents a very believable layout that can fool anyone. When you will place an object on the screen.
The app will show you some measurements and that's where the fun starts! Download this digital scale app now and come up with creative ways to make fool of your friends!